ABOUT ME:
---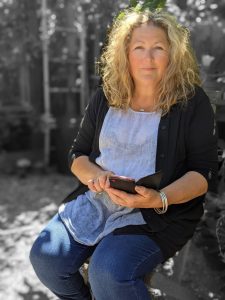 I'm a food obsessed herbalist, animal lover, a lover and a mother, but firstly I am a child of the sea.
Based in a small seaside town on the coast of Victoria for part of the year and a small Cycladic Island in Greece for another part, I'm devoted to continually discovering and tending to people's inner landscapes.
My job is to listen, serve, be a resource and a guide.
My job is not to do something to you, but to help you examine, explore and understand your own inherent possibilities for optimal health and wellness.
I love to listen to and share real stories of people's health challenges and experiences. Learning never stops, after almost 6 years of studying to become a degree qualified herbalist, and in Clinical Practice for the past 3, there is always something extra to learn, especially when working with clients experiencing complex health concerns and working as part of their practitioner team in a complementary role, alongside general practitioners, endocrinologists, physiotherapists and the like.
Besides practicing as a Clinical Herbalist, I also make botanical self-care products, work occasionally with my partner in his organic landscaping business and attend to the many needs of Olive the Staghound.
I have a husband, son
and fur baby.
Although I live in Australia,
Greece is my spiritual home.
My favourite drink is tea.
Creating fresh food is
my thinking space.
QUALIFICATIONS:
Bachelor Health Science – Western Herbal Medicine (Southern School of Natural Therapies/Torrens University).
Microba® preferred practitioner.
Professional Member of NHAA (Naturopaths and Herbalists Association of Australia).